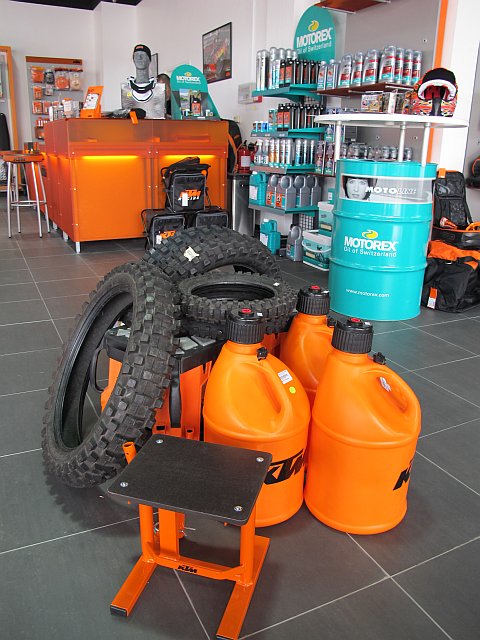 In keeping with our commitment to our customers and the riding community in general, we have taken delivery of yet another batch of goodies for riders of all ages. We have items for budding enthusiasts and for the young (also the young at heart).
Here's a short glimpse of what we have at our showroom;
SAFETY AND STYLE FIRST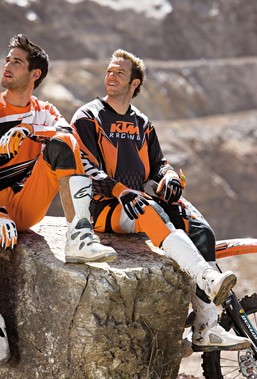 Being safe and wearing the proper riding gear doesn't mean you have to compromise on how you actually look. With KTM POWERWEAR, you always look the part and rest assured that you are well protected.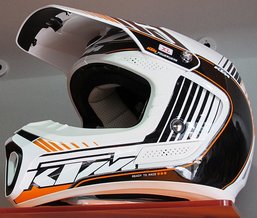 KTM PRO RACE HELMET
Made with an advanced fibreglass composite shell. Removable Silver Cool? liner and cheek pads. Double D-ring buckle. Advanced ACS ventilation system with 12 intake and exhaust vents. Retractable sun visor beneath peak. Weight: approx. 1.250 g, ECE 22-05 compliant. Made exclusively by HJC for KTM.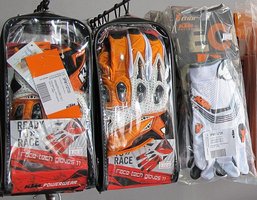 KTM GLOVES
KTM CORE GLOVES
Pre-curved design. TPR hook and loop wrist closure. Direct injected TPRs on knuckles. Dimple mesh construction. Clarino padded palm and thumb. Silicon printing on finger tips and palm.
KTM RACETECH GLOVES
Lightweight non restrictive vented glove. Pre curved fingers. Clarino? palm and perforated reinforced thumb. Spandura finger stretch panel. Air mesh wrist panels. Tacky silicone finger tip prints.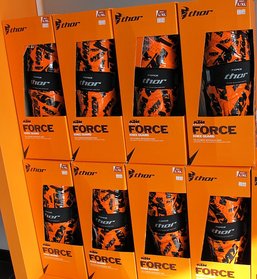 KTM FORCE KNEE GUARDS
Knee guard with dual pivot point system mimics the anatomical action of the knee. Improved mobility, impact-resistant polyurethane knee pads. Asymmetrical structure ensures optimized fit. Exclusively for KTM by Thor.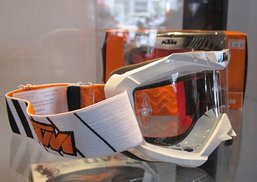 KTM RACING PRO GOGGLES
Professional offroad goggles with Ram Air venting system. Ariete Zero 7 glass. Extra long strip with triple silicone coating for perfect fit on the helmet. Quadruple super foam layers. Made by Ariete exclusively for KTM.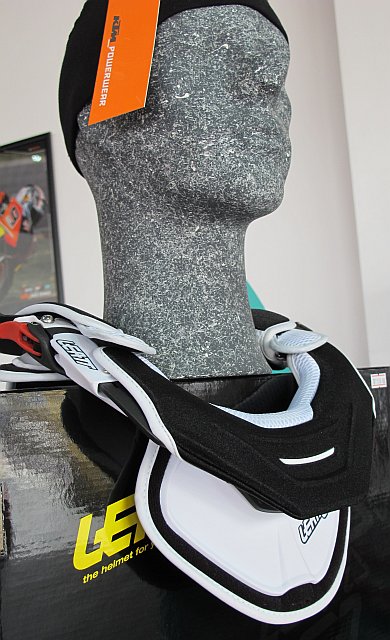 LEATT NECK BRACE
MOTO GPX CLUB II
New Shape and lower profile of padding New padding material New one piece padding shape for the back and thoracic area New improved settings for perfect out of the box fittings The Leatt-Brace is an injection produced glass reinforced nylon or carbon fiber and Kevlar neck brace system designed by medical professionals and motorcycle enthusiasts to help prevent;
Hyperflexion

:- extreme forward head movement
Hyperextension

:- extreme rearward head movement Lateral

Hyperflexion

:- extreme sideways head movement
Axial loading

:- compression of the spinal column due to the effect of force on the helmet
Posterior hypertranslation:- rearward movement of the head/helmet on the neck.
Ok, it's not from KTM but it's one of "MUST-HAVES" for all offroad riders. And it looks cool, too.
WAIT, THERE'S MORE!

It's not just safety riding gear that we got in. Tool kits, safety wire and safety wire pliers, scale models, flip-flops, sunglasses, performance enhancing wrist bands… Just to name a few.
Here are some of the new items that you can see along with everything else, at our showroom;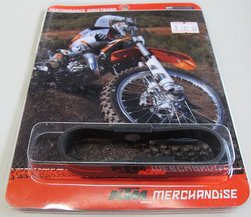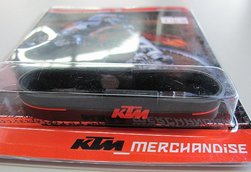 KTM PERFORMANCE WRISTBAND
The KTM Performance wristband helps with balance, increases well-being and provides the body with the strength it needs in difficult situations. Available in 3 different sizes. 100% natural rubber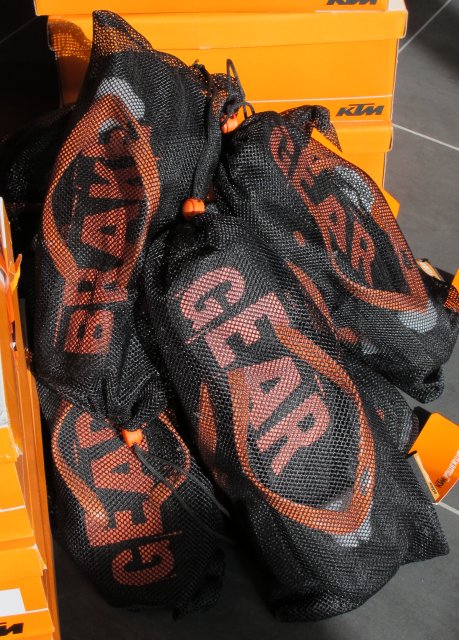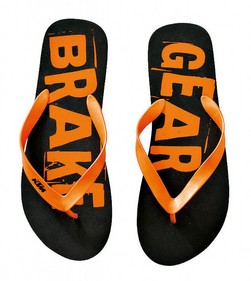 KTM SANDALS
Classic flip-flops with extras– For beginners and the forget, the main operating elements of motorcycle riding are written on them.